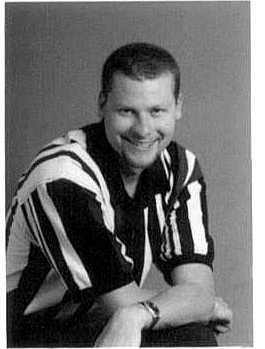 Dr. Mack was tragically killed by a drunk driver in 2000, less than one short year after receiving his PhD from the University of Georgia. He was a gifted student in our graduate program, and a dedicated professor and mentor to his students. At the time of his death, Dan had just completed a very successful first year as a faculty member at the University of Tennessee at Chattanooga. He was a passionate teacher with the natural ability to inspire his students. He was also a committed researcher, with research interests related to fairness, diversity and inclusion, and social justice overall.
In his memory, The Dan Mack Graduate Support fund in Industrial-Organizational Psychology has been established by family and friends. The fund will provide financial support to graduate students who share Dan's interests in the field of Industrial/Organizational Psychology, ensuring that the lines of research important to Dan will be continued and expanded. Awards from the fund will help graduate students to conduct research, present their work at conferences, and obtain specialized training in their areas of interest.
Please join us in building this important legacy. Tax deductible donations may be made to the Arch Foundation, and sent to the following address:
Ms. Joan Roeber-Jones
Senior Director of Development
Franklin College of Arts and Sciences
124 Old College
Athens, Georgia 30602-1732
Or, visit the University's secure website and make your donation online via credit card.