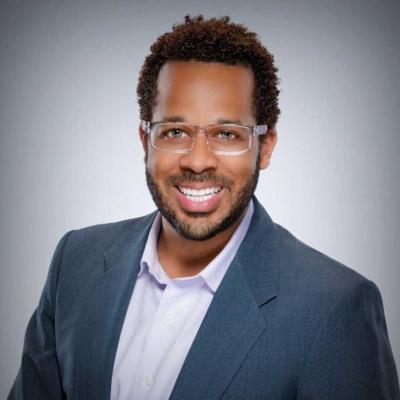 Part-time Clinical Assistant Professor, Industrial-Organizational Master's Program
Biography

Matthew S. Harrison, PhD currently works at Jackson Healthcare as Vice President, Human Resources. In this role he is responsible for planning, directing, and overseeing all human resources and administrative service functions for various Jackson Healthcare companies, and leads delivery in the areas of: HR metrics & reporting, job & compensation analysis, performance management, organizational development, change management and employee relations.

Previously, Dr. Harrison served in leadership roles at Manheim, McKesson, The Weather Company, and Comcast focusing on talent management/acquisition, learning & development, organizational effectiveness, diversity & inclusion, and HR business partner work.

Dr. Harrison has also served as an adjunct professor of psychology at The University of Georgia (from 2008-2015). He is a published diversity researcher, and is renowned for his research on the topic of colorism. His master's thesis received wide publicity–being featured on websites such as CNN, CNBC, ABC News, was reported in various newspapers and media outlets across the US (as well as in the United Kingdom), and received an initial inquiry from an executive producer of The Oprah Winfrey Show.

Focusing in the area of workplace diversity, Dr. Harrison has authored a chapter for a general psychology textbook, as well as a number of other books. Additionally, he has authored several academic journal articles. He currently serves as a member of the American Psychological Association, Society for I/O Psychologists, Academy of Management, and sits on a few local boards in the Atlanta area.

Most recently, Dr. Harrison has received Diversity Leadership Awards from the National Diversity Council and the Technology Association of GA, was recognized as one of Atlanta's Power 30 Under 30, and was named a Man of Influence by the National Urban League.

Dr. Harrison is a graduate of Emory University (B.A.) and The University of Georgia (M.S. & Ph.D.).