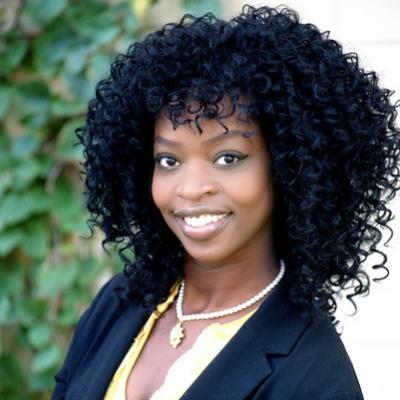 Assistant Professor, Clinical Program
Licensed Clinical Psychologist
Director, The EMPOWER Lab
Biography

Dr. Metzger WILL NOT be reviewing applications for the admission of a graduate student for Fall 2020.
Research

Lab office:

112 and 122 Psychology Building

Research Interests:

My research focuses on reducing mental health disparities through increasing engagement and enhancing mental health treatment outcomes among underserved minority populations (e.g., African Americans). Specifically, I am interested in preventing engagement in risky behaviors (e.g., sexual activity, alcohol use, delinquency) as well as understanding risk and resilience factors (e.g., trauma experiences, racial socialization and racial discrimination, family and peer relationships) that impact the relation between trauma exposure and problematic outcomes (e.g., STI/HIV exposure, unintended pregnancies, revictimization, drunk-driving accidents, legal system involvement). I also am engaged in translational research including the conceptualization, implementation, dissemination, and systematic evaluation of prevention programming aimed at reducing mental health and health disparities among African American youth.

Grants:

Current Research Funding

The Impact of Racial Socialization and Racial Stress   on the Association between Childhood Sexual Abuse and Detrimental Outcomes   among African American Adolescents. Studies suggest that traumatic experiences (e.g., physical abuse, criminal victimization, witnessing domestic violence) take a disproportionate toll on African American youth than their Caucasian and Hispanic peers. This pilot project aims to test hypotheses regarding risk (e.g., racial discrimination, vicarious racial trauma) and protective (e.g., racial socialization) mechanisms associated with African American youths' adjustment to traumatic and abusive experiences.

Culturally Enhanced Trauma Treatment to Reduce HIV Risk for African American Youth: Integrating Racial Socialization. Creation of a standardized cultural enhancement for existing evidence-based trauma treatments. Integrating racial socialization by clinicians both within (e.g., psychoeducation) and between (e.g., in-vivo, "in real life" assignments) sessions with African American youth and caregivers in order to improve engagement and decrease trauma sequelae (e.g., PTSD, HIV risk) for this population.

Are lifestyle factors contributors to rural youths' substance abuse vulnerability? Challenging rural environments take a toll on neurocognitive development, undermining the development of decision making skills and affecting substance use vulnerability.  Emerging research also suggests that youths' development of decision making competencies may be affected by a number of lifestyle factors including sleep, physical activity, food, caffeine, and interactive media. This study focuses on how stressful environments affect substance use via neurocognitive pathways

A Community Based Participatory Research Approach to Reducing Health Disparities in Service Initiation and Engagement following Trauma Exposure. Mixed methods Community Based Participatory Research Study designed to explore barriers and facilitators to service initiation and engagement, and to identify strategies to address barriers to service engagement among racial/ethnic minority youth and families who are referred to Children's Advocacy Centers following potential trauma exposure.
Selected Publications

Selected Publications:

Metzger, I., Blevins, C., Calhoun, C., Ritchwood, T., Gilmore, A., Stewart, R., Bountress, K. (in press). An examination of the impact of maladaptive coping on the association between stressor type and alcohol use in college. Journal of American College Health.

Ritchwood, T.D., Powell, T. W., Metzger, I. W., Dave, G., Corbie-Smith, G., Atujuna, M., Vander Schaaf, E., Wynn, M., Lin, F., Zhou, W., & Akers, A.Y. (2017). Understanding the relationship between religiosity and caregiver-adolescent communication about sex within African-American families. Journal of Child and Family Studies.

Griffin, C B., Cooper, S. M., Metzger, I., & Golden, A. (2017). School Racial Climate and the Academic Achievement of African American High School Students: The Mediating Role of School Engagement. Psychology in the Schools.

Bountress, K., Metzger, I., Maples-Keller, J., & Gilmore, A. (2017). Reducing sexual risk behaviors: secondary analyses from a randomized controlled trial of a brief web-based alcohol intervention for underage, heavy episodic drinking college women, Addiction Research & Theory, 25:4, 302-309, DOI: 10.1080/16066359.2016.1271416. NIHMSID 843907.

Metzger, I., Cooper, S. M., Ritchwood, T. D., Onyeuku, C., & Brown Griffin, C. (2017). Profiles of African American college students' risk behaviors: General and culturally-specific stress and social support as factors of risk and resilience? Journal of Sex Research. PMCID: PMC5373031. NIHMSID: 845176.

Ritchwood, T.D., DeCoster, J, Metzger, I., Bolland, J., & Danielson, C.K. (2016). Does it really matter which drug you choose? An examination of the influence of type of drug on type of risky sexual behavior. Addictive Behaviors, 60, 97-102. NIHMSID 780214. PMCID: PMC4884511.

Stewart, R.W., Tuerk, P.W., Metzger, I., Davidson, T.M., & Young, J. (2016). A decision tree approach to the assessment of posttraumatic stress disorder: Engineering empirically rigorous and ecologically valid assessment measures. Psychological Services, 13, 1-9. NIHMSID 845190.

Andrews III, A. R., Jobe-Shields, L., López, C. M., Metzger, I. W., de Arellano, M. A., Saunders, B., & Kilpatrick, D. G. (2015). Polyvictimization, income, and ethnic differences in trauma-related mental health during adolescence. Social psychiatry and psychiatric epidemiology, 50(8), 1223-1234. NIHMSID 698028. PMCID: PMC4521986.

Cooper, S.M., Smalls-Glover, C., Metzger, I., & Brown, C. (2015). African American fathers' racial socialization patterns: Associations with and racial identity beliefs and discrimination experiences. Family Relations, 64, 278-290.

Cooper, S.M., White-Johnson, R., Brown Griffin, C., Metzger, I., Avery, M., Eaddy, H.,Shephard, C., & Guthrie, B. (2014).  Community involvement and reduced risk behavior engagement among African American adolescents: The mediating role of empowerment beliefs. Journal of Black Psychology, 1-23.

Cooper, S. M., Brown, C., Metzger, I., Clinton, Y., & Guthrie, B. (2013). Racial discrimination and African American adolescents' adjustment: Gender variation in family and community social support, promotive and protective factors. Journal of Child and Family Studies, 22(1), 15-29.

Metzger, I., Cooper, S. M., Flory, K., & Zarrett, N. (2013). Culturally sensitive risk-behavior prevention programs for African American adolescents: A systematic analysis. Clinical Child and Family Psychology Review, 16, 187-212.

Guthrie, B.J., Cooper, S. M., Brown, C., & Metzger, I. (2012). Degrees of difference among minority female juvenile offenders' psychological functioning, risk behavior engagement, and health status: A latent profile investigation. The Journal of Health Care for the Poor and Underserved, 23, 204-225.

Williams, R. S., Terry, N. P., & Metzger, I., (2012). Kid Categories:  A comparison of the category productions of LSES and MSES elementary school children. Communication Disorders Quarterly, 34, 1-10.

Cooper, S.M., Guthrie, B.J., Brown, C.L., & Metzger, I. (2011). Daily hassles and African American adolescent females' psychological functioning: Direct and interactive associations with gender role orientation. Sex Roles, 65, 397-409.
Education

Education:

Ph.D., University of South Carolina (2015)

Visiting Faculty

Yale University School of Public Health, Center for Interdisciplinary Research on AIDS