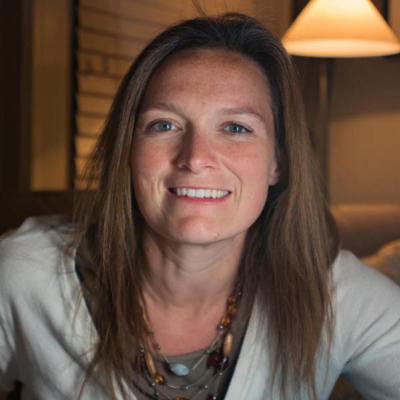 Associate Professor
Behavioral and Brain Sciences Program
Biography

Education

Ph.D., Duke University, 2008

Research Interests

My research is aimed at understanding how people can be successful at self-regulation and self-control. I am particularly interested in how social relationships affect self-control and how self-control affects social relationships. I apply theories of self-regulation to a broad range of behaviors including health, academic and career success, and finances. An additional line of research examines how regulate their state self-esteem by engaging in self-enhancement and responding to self-esteem threats.

Recent Publications

vanDellen, M. R., Shah, J. Y., Leander, N. P., Delose, J. E., & Bornstein, J. X. (in press). In good company: Managing interpersonal resources that support self-regulation. Personality and Social Psychology Bulletin.

Koval, C., vanDellen, M. R., Ranby, K. W., & Fitzsimons, G. M. (in press). The burden of responsibility: Interpersonal costs of having high self-control. Journal of Personality and Social Psychology.

Craddock, E. B., vanDellen, M. R., Novak, S., & Ranby, K. W. (in press). Influence in relationships: A meta-analytic review of health-related social control. Basic and Applied Social Psychology.

vanDellen, M. R., Boyd, S. M., Ranby, K. W., MacKillop, J., & Lipkus, I. (in press). Willingness to support partner's smoking cessation: A study of partners of smokers. Journal of Health Psychology.

Delose, J. E., vanDellen, M. R., & Hoyle, R. H. (in press). First on the list: Effective self-regulators prioritize exercising when it is a difficult goal pursuit. Self and Identity.

Lamkin, J., Campbell, W. K., vanDellen, M.R., & Miller, J. (2015). An exploration of grandiose and vulnerable narcissism in romantic relationships: Homophily, partner characteristics, and adjustment. Personality and Individual Differences, 79, 166-171.

Fitzsimons, G. M., & vanDellen, M.R. (2015). Relationship Goals. In Simpson, J. A., & Dovidio, J. F. (Eds.), Handbook of personality and social psychology: Interpersonal relations and group processes. Washington, DC: American Psychological Association.

vanDellen, M. R., Shea, C. T., Davisson, E. K., Koval, C., & Fitzsimons (2014). Motivated misperception: Self-regulatory resources affect goal appraisals. Journal of Experimental Social Psychology, 53, 118-124.

vanDellen, M. R., & Campbell, W. K. (2014). Climbing Mount Me. Psychological Inquiry, 25, 114-119.