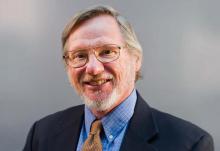 Tate Center, Room 137
Please join us for talk on "The Misperception of College Drinking: Pluralistic Ignorance and Campus Life" presented by Dr. William Sonnenstuhl.
Speaker Bio:
William J. Sonnenstuhl, Ph.D., is an Associate Professor and Director of Graduate Studies in the Department of Organizational Behavior at Cornell University in Ithaca, NY. He is also Associate Director of the Industrial and Labor Relations School's R. Brinkley Smithers Institute for Alcohol-Related Workplace Studies. Dr. Sonnenstuhl will be presenting the results of a decade-long study at Cornell University to create a constructive and realistic campus drinking environment.