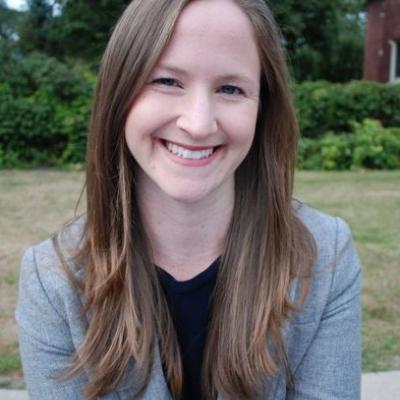 Assistant Professor of Psychology
Behavioral and Brain Sciences Program
Biography

 

 

Education

Postdoc, Northwestern University 

Ph.D., University of Maryland, College Park (2012)

M.S., University of Maryland, College Park (2008)

B.A., Washington & Lee University (2006)

 

Research Interests

Family relationships; peer relationships; stress; social determinants of health; inflammation

Research Description

My research focuses on how children's social experiences shape their mental and physical health. My colleagues and I utilize a variety of research methods to evaluate social and emotional functioning, including structured behavioral observations, clinical interviews, self-reports, and performance-based tasks. In addition, we incorporate a number of health assessments, including clinical health measures and indices of cellular function.

Ongoing research projects explore:

Early life adversity and pro-inflammatory phenotypes in adolescence
Chronic interpersonal stress and inflammatory activity
Family functioning and inflammation in children with asthma
Informant discrepancies about relationships
Parent-adolescent, marital conflict, and adolescent risk-taking behavior

 

Selected Publications

Ehrlich, K. B., Ross, K. M., Chen, E., & Miller, G. E. (2016). Testing the biological embedding hypothesis: Is early life adversity associated with a later proinflammatory phenotype? Development & Psychopathology, 28, 1273-1283.

Ehrlich, K. B., Miller, G. E., Scheide, T., Baveja, S., Weiland, R., Galvin, J., Mehta, J., & Penedo, F. (2016). Pre-transplant emotional support is associated with longer survival after allogeneic hematopoietic stem cell transplantation. Bone Marrow Transplantation, 51, 1594-1598.

Ehrlich, K. B., Richards, J., Lejuez, C. W., & Cassidy, J. (2016). When parents and adolescents disagree about disagreeing: Observed parent-adolescent communication predicts informant discrepancies. Journal of Research on Adolescence, 26, 380-389.

Ehrlich, K. B., Miller, G. E., Rohleder, N., & Adam, E. K. (2016). Trajectories of relationship stress and inflammatory processes in adolescence. Development and Psychopathology, 28, 127-138.

Ehrlich, K. B., Miller, G. E., & Chen, E. (2015). Harsh parent-child conflict is associated with decreased anti-inflammatory gene expression and increased symptom severity in children with asthma. Development and Psychopathology, 27, 1547-1554.

 
Other Information