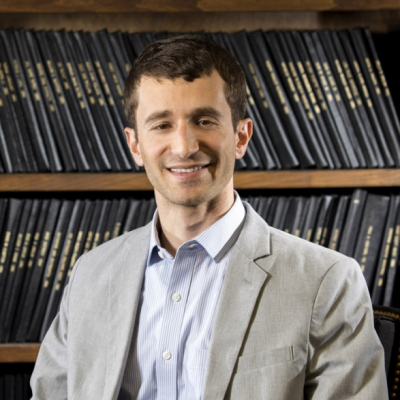 Assistant Professor
Clinical Program
Biography

My research examines how couple and family relationships change over time, the factors that predict these changes (including personality, communication, and external stressors), and interventions to promote couple and family well-being.  I am particularly interested in understanding the unique challenges experienced by disadvantaged families.

I am currently co-PI (with Leann Birch) on a 4-year grant from the National Institutes of Diabetes and Digestive and Kidney Diseases (NIDDK) testing two interventions for first-time African American mothers and their newborn infants. This study will advance our understanding of family dynamics and health during the transition to parenthood and represents an important step in efforts to reduce health disparities among African American families.

A secondary area of interest is family and mental health issues among lesbian, gay, bisexual and transgender (LGBT) populations. I have examined family functioning among LGBT adolescents, same-sex couples, and same-sex parents and their adoptive children.
Research

Research Interests:

Couple and family relationships, LGBT issues, prevention/intervention
Selected Publications

Selected Publications:

Lavner, J. A., Barton, A. W., Bryant, C. M., & Beach, S. R. H. (2018). Racial discrimination and relationship functioning among African American couples. Journal of Family Psychology, 32, 686–691. 

Lavner, J. A., Weiss, B., Miller, J. D., & Karney, B. R. (2018). Personality change among newlyweds: Patterns, predictors, and associations with marital satisfaction over time. Developmental Psychology, 54, 1172–1185. 

Lavner, J. A. (2017). Relationship satisfaction in lesbian couples: Review, methodological critique, and research agenda. Journal of Lesbian Studies, 21, 7-29.

Lavner, J. A., & Bradbury, T. N. (2017). Protecting relationships from stress. Current Opinion in Psychology, 13, 11-14.

Lavner, J. A., & Clark, M. A. (2017). Workload and marital satisfaction over time: Testing lagged spillover and crossover effects during the newlywed years. Journal of Vocational Behavior, 101, 67-76. 

Lavner, J. A., Karney, B. R., Williamson, H. C., & Bradbury, T. N. (2017). Bidirectional associations between newlyweds' marital satisfaction and marital problems over time. Family Process, 56, 869-882. 

Lavner, J. A., Karney, B. R., & Bradbury, T. N. (2016). Does couples' communication predict marital satisfaction, or does marital satisfaction predict communication? Journal of Marriage and Family, 78, 680-694.
Education

Education:

Ph.D., University of California, Los Angeles, 2014

B.A., Williams College, 2006