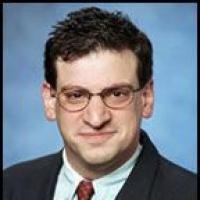 Professor, Associate Department Head
Director, Center for Gambling Research
Director, Georgia Decision Lab
Behavioral and Brain Sciences Program
(706) 542-6624
Education
Ph.D. University of California, San Diego, 1997
Research Interests
Summer, 2012 article on Dr. Goodie's research
Dr. Goodie directs the Georgia Decision Lab, which is dedicated to the multidisciplinary area of judgment and decision making. He also directs the Center for Gambling Research, which brings together researchers from many disciplines to address the social, legal, policy and mental health issues surrounding gambling.
Dr. Goodie's primary areas of current research interest are:
The role of perceived control in basic decision making
Contributors to the development, maintenance and recovery from problem gambling, particularly those related to cognitive distortions
Personality effects and individual differences in decision making and problem gambling
Bayesian reasoning and base rate neglect under direct experience
Selected Publications
Goodie, A.S., & *Fortune, E.E. (in press). Measuring cognitive distortions in pathological gambling: Review and meta-analyses. Psychology of Addictive Behaviors.
*Meisel, M.K., Clifton, A.D., MacKillop, J., Miller, J.D., Campbell, W.K., & Goodie, A.S. (in press). Egocentric social network analysis of pathological gambling. Addiction. DOI: 10.1111/add.12014
*Hudgens-Haney, M., *Hamm, J.P., Goodie, A.S., Krusemark, E.A., McDowell, J.E., & Clementz, B.A. (2013). Neural correlates of the impact of control on decision making in pathological gamblers. Biological Psychology, 92, 365-372.
Goodie, A.S., Doshi, P., & *Young, D.L. (2012). Levels of theory-of-mind reasoning in competitive games. Journal of Behavioral Decision Making, 25, 95-108. doi: 10.1002/bdm.717
*Young, D.L., Goodie, A.S., Hall, D.B., & *Wu, E. (2012). Decision making under time pressure, modeled in a prospect theory framework. Organizational Behavior and Human Decision Processes, 118, 179-188.
Miller, J.D., Campbell, W.K., *Young, D.L., *Lakey, C.E., *Reidy, D.E., Zeichner, A., & Goodie, A.S. (2009). Examining the relations among narcissism, impulsivity, and self-defeating behaviors. Journal of Personality, 77, 761-793.DOI: 10.1111/j.1467-6494.2009.00564.x
Goodie, A.S. (2005). The role of perceived control and overconfidence in pathological gambling. Journal of Gambling Studies, 21,481-502. DOI: 10.1007/s10899-005-5559-1
Goodie, A.S. (2003). The effects of control on betting: Paradoxical betting on items of high confidence with low value. Journal of Experimental Psychology: Learning, Memory, and Cognition, 29, 598-610. DOI: 10.1037/0278-7393.29.4.598
Goodie, A.S., Ortmann, A., Davis, J.N., Bullock, S., & Werner, G.M. (1999). Demons versus heuristics in artificial intelligence, behavioral ecology and economics. In G. Gigerenzer, P.M. Todd, & the ABC Research Group, Simple heuristics that make us smart (pp. 327-355). New York: Oxford University Press.
Goodie, A.S., & Fantino, E. (1996). Learning to commit or avoid the base-rate error. Nature, 380, 247-249. DOI:10.1038/380247a0
* denotes student author