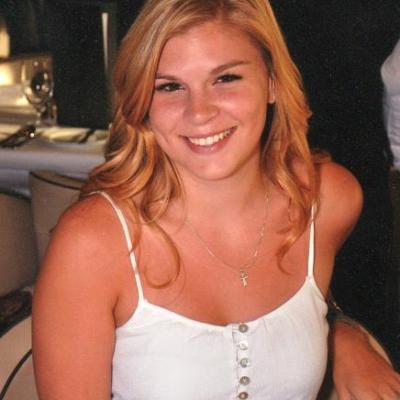 Graduate Student
Behavioral and Brain Sciences Program
Biography

Caroline is a doctoral candidate in comparative psychology under the direction of Dr. Dorothy Fragaszy in the UGA Primate Cognition and Behavior Laboratory.
Research

Research Interests:

Caroline's research interests lie in the areas of animal behavior (ethology), behavioral biology, cognitive ecology, and comparative psychology. Her main areas of study include tool use, manual function, and cognition in non-human primates. She frequently collaborates with other researchers and labs to answer milti-disciplinary and integrative questions. Recently, she has been working with Dr. Laurie Reitsema (Director, Bioarchaeology and Biochemistry Laboratory, UGA Department of Anthropology) on stable isotope analyses, Dr. Roberta Salmi (Director, Primate Behavioral Ecology Laboratory, UGA Department of Anthropology) on vocal analysis and behavior of gorillas, and Dr. Allison Howard (UGA Department of Psychology).

Zoo/science education, outreach, and research has also been a passion of Caroline's since she was an undergraduate student. During her time at UGA, she has developed a working relationship with staff at Zoo Atlanta in Atlanta, GA. She collaborates with keepers to conduct research investigating tool use in western lowland gorillas (Gorilla gorilla), and with educators and researchers to explore methods of science communication, teaching, and learning.

Although her primary interest is research, Caroline is devoted to public education and outreach, which is especially reinforced by her zoo experiences. As a complimentary certification to her doctoral degree, Caroline is also working on a Graduate Portfolio in Community Engagement, a professional development program through the UGA Office of Service Learning. 

In addition to her research as a graduate student, Caroline enjoys mentoring undergraduate students as Undergraduate Research Assistants (URAs) in her affiliated lab. She currently advises numerous URAs at UGA, Emory University, Georgia State, Georgia Tech, and at Zoo Atlanta. 

Caroline's dissertation work examines the socioecology of a group of western lowland gorillas at Zoo Atlanta, with a focus on their social cognition, welfare, and tool-use:
Selected Publications

Selected Publications:

https://www.wsbtv.com/news/local/zoo-atlanta-uga-partnership-gives-new-insight-to-gorillas-living-in-captivity/974338829

Howard, A., Mainali, K., Fagan, W. F., Visalberghi, E., Izar, P., Jones, C., & Fragaszy, D. (2018). Foraging and inter‐individual distances of bearded capuchin monkeys. American journal of primatology, 80(8), e22900.
Education

Education:

M.S. Psychology, University of Georgia, Athens, GA

B.A. Biology, Alfred University, Alfred, NY