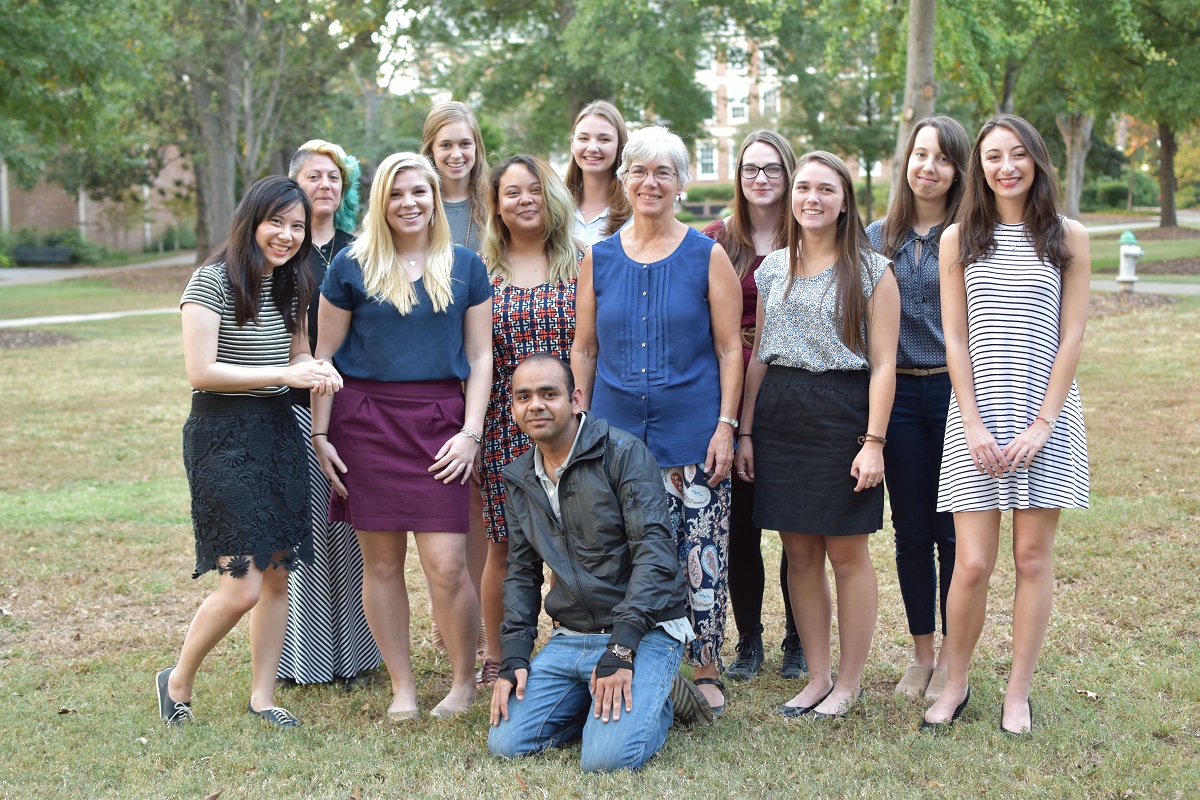 Photo by Olivia Vande Griek
Researchers in the Primate Cognition and Behavior Laboratory, directed by Dr. Dorothy Fragaszy of the Behavioral and Brain Sciences Program, study behavior from a broadly ethological perspective (that is, with the goal of understanding the development, function, and evolution of behavior, and the mechanims that support it). Current projects concern manual dexterity, tool use, spatial organization, social learning, and feeding behavior in wild bearded capuchin monkeys (Sapajus libidinosus) in Brazil (www.EthoCebus.org). In the past we conducted most of our experimental work with a captive colony of tufted capuchin monkeys (formerly Cebus apella, now identified as Sapajus spp.) but these monkeys have now retired to Jungle Friends Sanctuary, in Gainesville, Florida.  We also have begun a project studying the red and green macaws (Ara chloropterus) at our field site in Brazil.
For more detailed descriptions of our research visit Projects. For more information about the individuals involved with the lab please visit People.
Monkey Retirement
To visit the website for the Jungle Friends Primate Sanctuary where the former UGA capuchin monkeys now live, click here.
Collaborating Research Labs:
UGA Department of Anthropology, Athens, USA
UGA Warnell School of Forestry, Athens, USA
School of Archaeology, University of Oxford, Oxford, UK
Language Research Center, Georgia State University, Atlanta, USA
Center for Remote Sensing and Mapping Science, University of Georgia, USA
Institute of Psychology, Universidade de São Paulo, Brazil
Institute of Cognitive Sciences and Technologies, Consiglio Nazionale delle Ricerche, Italy