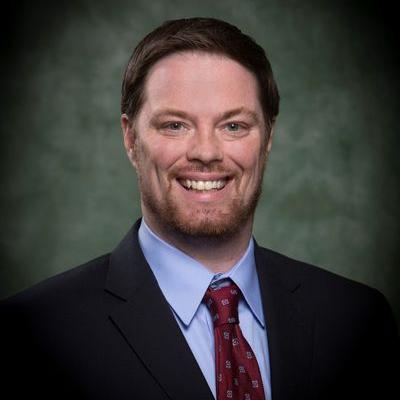 Assistant Professor
Clinical Program
Biography

Dr. Strauss will be reviewing applications for the admission of a graduate student this year.

Lab Website:

Clinical Affective Neuroscience Laboratory (CAN Lab): https://ugacanlab.com

About:

Dr. Strauss received his B.S. in Psychology from UGA  and PhD in clinical psychology from UNLV after completing his clinical internship at the University of Illinois-Chicago (UIC), Department of Psychiatry. He then completed a two year NIMH funded postdoctoral fellowship at the Maryland Psychiatric Research Center under the mentorship of Drs. Jim Gold and Will Carpenter and was promoted to tenure track Assistant Professor of Psychiatry at the University of Maryland School of Medicine after receiving a K-23 grant from NIMH. In 2017, he moved to his current position at the University of Georgia where he directs the Clinical Affective Neuroscience Laboratory and Georgia Psychiatric Risk Evaluation Program (G-PREP). He has authored over 120 publications, and his research has been recognized by several awards, such as the Early Career Award from the National Academy of Neuropsychology, Early Career Award from the American Society for Clinical Psychopharmacology, Wechsler Early Career Award for Innovative Research on Cognition from the American Psychological Foundation, and Young Investigator Awards from the International Congress on Schizophrenia Research and the Schizophrenia International Research Society. He has been funded by >$15M in grants as PI or Co-I from the NIMH, NARSAD, VA MIRECC, APF, NSF, and several internal mechanisms. He serves on the editorial boards of Schizophrenia Bulletin, Journal of Abnormal Psychology, Clinical Psychological Science, and Schizophrenia Research: Cognition.

Research Description:

My program of research examines the phenomenology, etiology, assessment, and treatment of negative symptoms in schizophrenia and youth at clinical high-risk for psychosis.

Negative symptoms are reductions in motivation, emotion, and behavior that are associated with a range of poor clinical outcomes. Unfortunately, interventions have proven ineffective at remediating negative symptoms. The identification of novel neurophysiological and psychological mechanisms that can serve as treatment targets for pharmacological and psychosocial treatments is therefore a significant need in our field, as is the development of new assessments that can measure the construct adequately. My research program aims to address these needs in the field.

Phenomenology: Our research on phenomenology has focused on determining: 1) whether negative symptoms are best conceptualized as a categorical, dimensional, or hybrid construct; 2) how many domains are part of the negative symptom construct. Our findings indicate that negative symptoms are a hybrid dimensional-categorical construct, such that people with schizophrenia differ in kind above a certain symptom threshold that is predictive of individual differences in the severity of several external correlates. Early work that we and others conducted on the factor structure of negative symptoms supported a two dimensional conceptualization. However, most recently, we have found that the construct is best considered in relation to 5 domains (anhedonia, avolition, asociality, blunted affect, alogia); this finding has been replicated by several other research groups from other countries and using multiple measures, suggesting that the 5 domain conceptualization is robust. Recently, we have been examining whether these 5 domains have distinct pathophysiological mechanisms and clinical correlates to determine whether a change is needed for DSM-5 negative symptom diagnostic criteria and whether the 5 domains reflect distinct treatment targets.

Etiology: The primary focus of my research is on identifying mechanisms underlying negative symptoms. My initial independent studies examined the most straightforward explanation for avolitional symptoms in schizophrenia- that patients fail to engage in activities because they do not find them rewarding; however, this hypothesis was not supported because subjective and neurophysiological response to rewarding stimuli is intact in schizophrenia. This finding lead us to explore why apparently normal hedonic responses do not translate into goal-directed behavior in schizophrenia. We have demonstrated that abnormalities in several aspects of reward processing (e.g., reinforcement learning, effort-cost computation, value representation, uncertainty-driven exploration) that are driven by aberrant cortico-striatal interactions may prevent intact hedonic responses from influencing decision-making processes that are needed to initiate motivated behavior. We have also demonstrated that avolition is associated with dysfunctional cognition-emotion interactions (e.g., memory, attention), emotion regulation abnormalities, social cognition impairments, a reduction in the positivity offset, and anhedonic beliefs. Most recently, we have expanded our work on the etiology of negative symptoms into the psychosis prodrome, where we have found that reward processing deficits predict the severity of negative symptoms in at-risk youth. However, due to the greater propensity for depression in this phase of illness, hedonic deficits play a greater role in negative symptoms in the prodrome than in schizophrenia, propagating forward and creating deficits in other aspects of reward processing that also occur in schizophrenia. We are currently conducting longitudinal studies to determine which reward processing mechanisms associated with negative symptoms predict the emergence of psychotic disorders versus other conditions (e.g., depression) in youth at clinical high-risk for psychosis.

Assessment: The development of second-generation negative symptom assessments has been another key focus of my research. In 2005, NIMH held a consensus development conference on negative symptoms. A key conclusion of this meeting was that new rating scales were needed to increase chances of observing treatment effects. Two scales resulted from this initiative. I was co-developer of one of these scales, the Brief Negative Symptom Scale (BNSS), and served as PI on multiple studies validating the scale. I have also lead efforts in translating the BNSS into over a dozen languages  and facilitating its primary intended use as an outcome measure in industry sponsored clinical trials. Most recently, I co-developed and validated a new scale for those at high-risk, the Prodromal Inventory for Negative Symptoms. I have also begun developing and validating novel Ecological Momentary Assessment and mobile technology based measures of negative symptoms that will reflect the third generation of negative symptom assessment. We are pioneering novel "big data" analytic approaches to analyzing these novel mobile technology based negative symptom assessments and working to develop a standardized app and norms for the general population and individuals with schizophrenia.

Treatment: I have also conducted clinical trials examining the efficacy of pharmacological treatments for negative symptoms. Based on our studies showing a role for endogenous oxytocin in social cognition deficits and negative symptoms, we examined the efficacy of oxytocin as a treatment for asociality. In two trials, oxytocin was not more effective than placebo, and we recently extended this work by demonstrating that combining oxytocin with psychosocial treatment has no added benefit over psychosocial treatment alone. Most recently, we are exploring the efficacy of a novel app-based cognitive training intervention for improving emotion regulation abnormalities via a direct mechanistic effect on the prefrontal cortex. We are examining whether increased prefrontal activation leads to betetr emotion regulation, and whether this translates into reductions in negative symptoms, positive symptoms, and improved functional outcome.

Research Methods:

Primary/Used for Several years: Electroencephalography (EEG)/Event Related Potentials (ERPs), eye tracking/pupillometry, digital phenotyping/ecological momentary assessment

Secondary/Newer: Functional Magnetic Resonance Imaging (fMRI), peripheral psychophysiology (electrodermal activity, electrocardiography, electromyography), blood and saliva draws for biomarkers (e.g., cytokines, cortisol, oxytocin), computational modeling 

Philosophy of Graduate Training:

My ultimate goal as a mentor is to prepare my graduate students to pursue their chosen career paths in Psychology. As part of this process, I encourage my students to develop a sound theoretical knowledge base in our area of work, gain methodological expertise in the use of cognitive neuroscience methods (e.g., ERP, eye-tracking), build basic research skills (e.g., programming, writing, statistics), and develop strong clinical abilities that will facilitate their clinical research and practice (e.g., diagnostic and symptom interviewing, neuropsychology). I emphasize the importance of developing a niche area and help my students plan and design a series of independent studies that build upon one another, with the goal of creating their own independent program of research. I also invest time in the professional development of my students via regular meetings to discuss strategies for success at different stages of academic careers, and by encouraging them to attend scientific meetings where they can present research and make connections with others in the field. Graduate students who plan to pursue a career in psychosis research will be a strong fit for this lab.

Selected Publications:

* denotes student/trainee author

In Press / 2019

19. Vargas, T., Ahmed, A., Strauss, G.P., Brandes, C.M., Walker, E., Gold, J., Buchanan, R., Mittal, V. (in press) The Latent Structure of Depressive Symptoms Across Clinical High Risk and Chronic Phases of Psychotic Illness. Translational Psychiatry.

18. Chang, W.C., Chu, O.A.,  Treadway, M.T., Strauss, G.P., Chan, S.K., Lee, E.H., Hui, C.L., Suen, Y.N., Chen, E.Y. (in press) Effort-based decision-making impairment in patients with clinically-stabilized first-episode psychosis and its relationship with amotivation and psychosocial functioning. European Neuropsychophamracology.

17. Raugh*, I.M., Chapman*, H.C., Bartolomeo*, L.A., Gonzalez*, C., & Strauss, G.P.​ (2019). A comprehensive review of psychophysiological applications for ecological momentary assessment in psychiatric populations. Psychological Assessment, 31, 304-317.

16. Cohen, A.S., Schwartz, E. K., Le, T., Fedechko, T., Kirkpatrick, B., Strauss, G.P. (2019). Using biobehavioral technologies to effectively advance research on negative symptoms. World Psychiatry, 18, 103-104.

15. Azis, M., Strauss, G.P., Walker, E.F., Revelle, W., Zinbarg, R., Mittal, V.A. (in press). Factor analysis of negative symptom items on the Structured Interview for Prodromal Syndromes. Schizophrenia Bulletin.

14.  Strauss, G.P., Ahmed, A.O., Young, J.A., Kirkpatrick, B. (in press). Reconsidering the latent structure of negative symptoms in schizophrenia: A review of evidence supporting the five consensus domains. Schizophrenia Bulletin.

13. Strauss, G.P., Esfahlani, F.Z., Kirkpatrick, B., Allen, D.N., Gold, J.M., Visser*, K.F., Sayama, H. (in press). Network analysis reveals which negative symptom domains are most central in schizophrenia versus bipolar disorder. Schizophrenia Bulletin.

12.  Stewart, E., Gibb, B.E., Strauss, G.P., & Coles, M.E. (in press). Disruptions in the amount and timing of sleep and repetitive negative thinking in adolescents. Behavioral Sleep Medicine.

11.   Chapman*, H.C., Visser, K.H., Mittal, V.A., Gibb, B.E., Coles, M.E., Strauss, G.P. (in press). Emotion regulation across the psychosis continuum. Development & Psychopathology.

10. Gupta, T., Haase, C.M., Strauss, G.P., Cohen, A.S., Mittal, V.A. (in press). Alterations in facial expressivity in youth at clinical high-risk for psychosis. Journal of Abnormal Psychology.

9. Lee, M.R., Wehring, H.J., McMahon, R.P., Liu, F., Linthicum, J., Buchanan, R.W., Strauss, G.P., Rubin, L., Kelly, D.M. (In press). The effect of intranasal oxytocin on social cognition measures in schizophrenia: A negative report. Journal of Psychiatry and Brain Science.

8. Bartolomeo*, L.A., Erickson, M.A., Arnold*, L.E., Strauss, G.P. (in press). Frontal Alpha Asymmetry in Youth at Clinical High-Risk for Psychosis. Current Behavioral Neuroscience Reports.

7. Strauss, G.P., Chapman*, H.C., Keller, W.R., Koenig, J.I., Gold, J.M., Carpenter, W.T., Buchanan, R.W. (in press). Endogenous oxytocin levels are associated with impaired social cognition and neurocognition in schizophrenia. Journal of Psychiatric Research.

6. Strauss, G.P., Granholm, E., Holden, J.L., Ruiz*, I., Gold, J.M., Kelly, D.L., Buchanan, R.W. (in press). The combined effects of oxytocin and cognitive behavioral social skills training on social cognition in schizophrenia. Psychological Medicine.

5. Strauss, G.P., Zamani Esfahlani, F., Galderisi, S., Mucci, A., Rossi, A., Bertolino, A., Rocca, P., Maj, M., Kirkpatrick, B., Ruiz, I., Sayama, H. (in press). Network analysis reveals latent dimensions of negative symptoms in schizophrenia. Schizophrenia Bulletin.

4. Strauss, G.P., Zamani-Esfahlani*, F., Visser*, K.H., Dickinson*, E.K., Sayama, H. (in press). Mathematically modeling emotion regulation failures during psychotic experiences in schizophrenia. Clinical Psychological Science.

3. Ahmed, A.O., Kirkpatrick, B., Galderisi, S., Mucci, A., Rossi, A., Bertolino, A., Rocca, P., Maj, M., Kaiser, S., Bischof, M., Hartmann-Riemer, M.N., Kirschner, M., Schneider, K., Garcia-Portilla, M.P., Mane, A., Bernardo, M., Fernandez-Egea, E., Jiefeng, C, Jing, Y, Shuping, T., Gold, J.M., Allen, D.N., Strauss, G.P. (in press). Cross-cultural validation of the five-factor model of negative symptoms in schizophrenia. Schizophrenia Bulletin.

2. Kirkpatrick, B., Saoud, J.B., Strauss, G.P., Ahmed, A.O., Tatsumi, K., Opler, M., Luthringer, R., Davidson, M. (in press). The Brief Negative Symptom Scale (BNSS): Sensitivity to Treatment Effects. Schizophrenia Research.

1. Strauss, G.P., Visser*, K.H., Keller, W.R., Gold, J.M., Buchanan, R.W. (in press). Anhedonia reflects impairment in making relative value judgments between positive and neutral stimuli in schizophrenia. Schizophrenia Research.