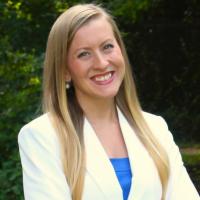 Doctoral Student
Industrial-Organizational Psychology Program
Research Interests
My research areas include leadership, leadership development, teams, and social networks. In particular, my research leverages a relational, social network approach to enhance team and leadership effectiveness in organizations.
Selected Publications
Cullen, K., Maupin, C. K., & Carter, D. R. (2017). Incorporating social networks into leadership development: An organizing framework and evaluation of research and practice. The Leadership Quarterly, 28, 130-152.
Griggs, T. L., Eby, L. T., Maupin, C. K., Conley, K., Williamson, R., Vande Griek, O., & Clauson, M. (2016). Who are these workers, anyway? Industrial and Organizational Psychology Perspectives on Science and Practice, 9, 114-121.
Greer, K. B., Campione-Barr, N., Debrown, B., & Maupin, C. K. (2014). Do differences make the heart grow fonder? Associations between differential peer experiences on adolescent sibling conflict and relationship quality. The Journal of Genetic Psychology, 175, 16-34.
Media Articles
Carter, D.R. & Maupin, C.K. (July, 2017). Leadership IS a social network: Implications for security professionals. Invited article: Centre for research and evidence on security threats (CREST) security review (Translational magazine targeting national security professionals in the United Kingdom) https://crestresearch.ac.uk/. Direct link to article: https://crestresearch.ac.uk/comment/leadership-social-network/